TO LOAD MANUAL DISPENSERS: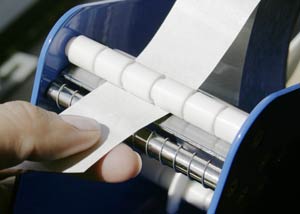 STEP #1:
Feed Material between White Roller and flat Chrome Plate, then...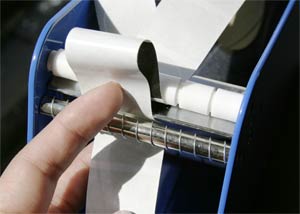 STEP #2:
Insert material between Flat Chrome Plate and Spring Covered Bar...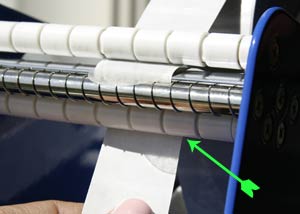 STEP #3:
Make sure material goes above bottom most bar and then pull forward...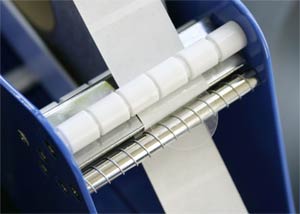 End Result:
Just pull material liner forward to dispense tabs.